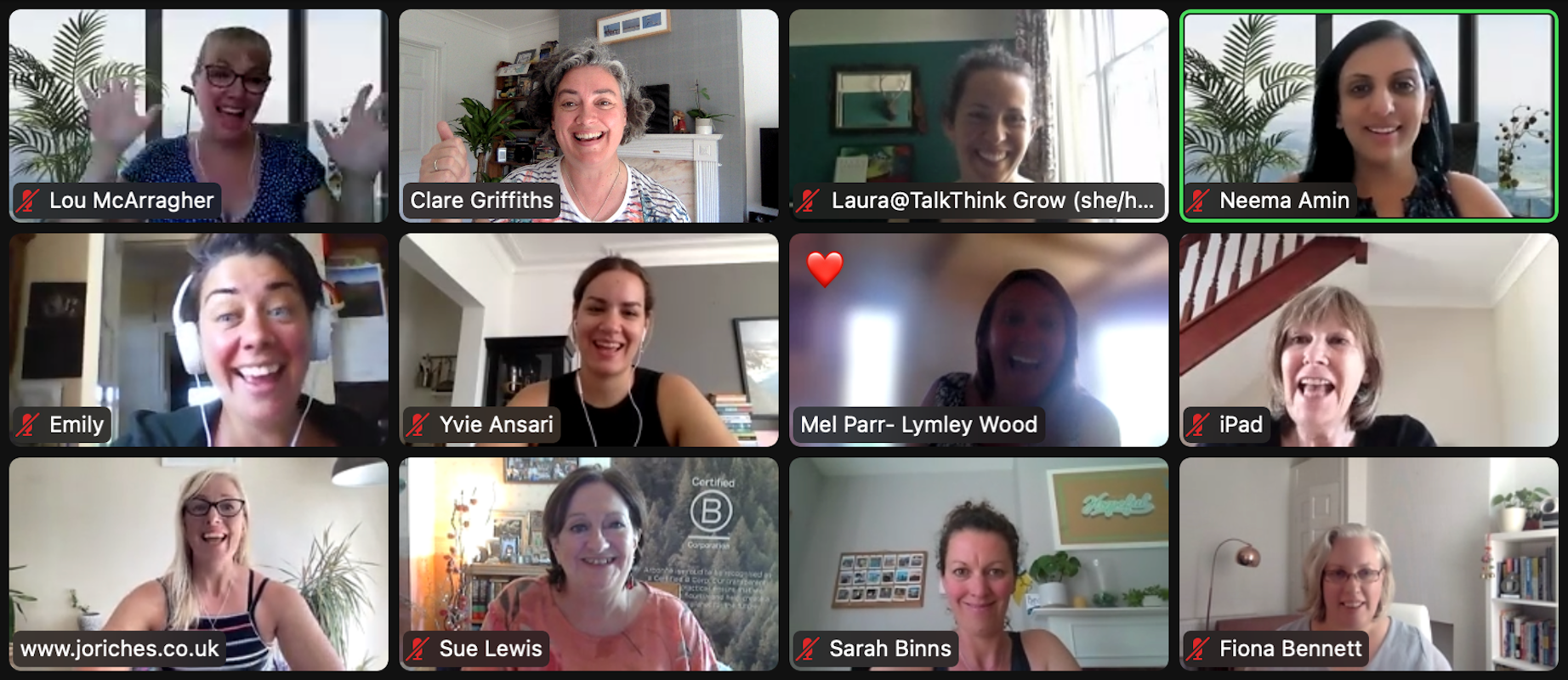 'How to Pitch Yourself and Your Business with Confidence' is a practical, online workshop, hosted by Thrive, made possible with the support from Enjoolata Foundation, hosted on Friday, 6 October from 10am until 12pm on Zoom.
Whilst some business owners absolutely embrace self-promotion and can deliver a slick elevator pitch without any hesitation, others can find it uncomfortable and icky, often stumbling over their words.
Wherever you fall on the self-promotion scale, this empowering workshop will equip you with the mindset, skills and tools to fuse your business and personal brand for maximum marketing impact and self-promote with confidence.
Our Workshop Leader, Mel Stanley of FirstWoman, will invite you to reflect on your personal brand principles, and share how you can weave those into your business branding strategy. She will also equip you with the structure for crafting a memorable introduction and elevator pitch, for when you are networking or talking to prospective clients.
You will leave this workshop with:
An increased confidence in introducing yourself and your business with clarity and conviction;
A more strategic approach to selling your business;
An ability to start conversations you have been struggling to start;
The skills to generate new business leads for yourself.
This workshop is for you if:
Your approach to self-promotion feels like you are just throwing stuff out there and hoping for the best, without any real plan or purpose;
You are not sure how you can incorporate personal branding principles into your business branding strategy;
You know you could be generating more business leads, but you aren't sure how to change things for the better.

Who will deliver this workshop?
Our Workshop Leader for this workshop is Mel Stanley.
Mel is a Personal Brand and Marketing specialist, speaker and presenter working exclusively with aspiring, professional women, and female founders.
Mel has 25 years' experience as a C-suite Marketer gathered agency-side and with blue chip brands such as EDF Energy and BT, before leaving her corporate career behind in September 2019 to found FirstWoman - a Personal Brand and Marketing Consultancy devoted to helping women succeed.
Mel is an expert in developing brand strategies for people and products, helping business owners align their personal brand with their business brand for maximum impact and visibility. A strong advocate for gender equality, she regularly speaks at women's events and hosts a podcast 'Success Strategies for Professional Women' aimed at getting more women promoted into leadership roles.
She lives in Worth, West Sussex, with her partner David and black rescue cat, Portia, who rules the roost!
How do I get a ticket?
Tickets are free, thanks to the generous support of Enjoolata Foundation.
Booking is essential. The Zoom link to attend the event will be shared with everyone who registers for a ticket via Eventbrite. This session will not be recorded.
To book your ticket, go via Eventbrite:
https://www.eventbrite.co.uk/e/how-to-pitch-yourself-and-your-business-with-confidence-tickets-697920899197